Welcome to Best Law Marketing, where we specialize in empowering lawyers and law firms to expand their digital footprint and secure a commanding online presence. With an in-depth understanding of the legal industry's unique challenges and opportunities, we craft bespoke marketing strategies that resonate with your prospective clients and drive results.
What is Lawyer Marketing?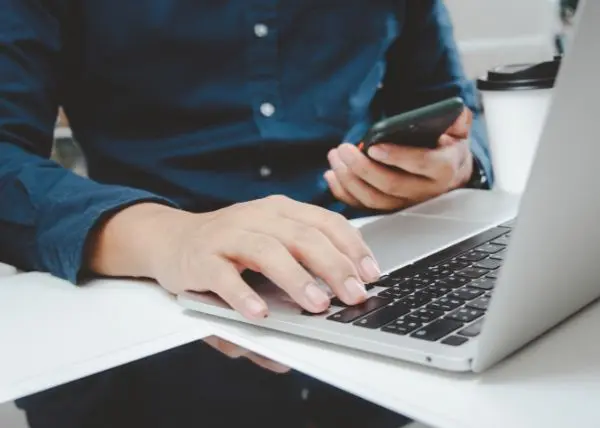 Lawyer marketing refers to the suite of strategies and practices specifically designed to attract new clients to a law firm or an individual lawyer. It's a subset of legal marketing which encompasses the promotion of legal services through various channels and methods. The goal of lawyer marketing is to create a strong, recognizable brand and a compelling value proposition that resonates with potential clients.
Here are some key components of lawyer marketing:
Digital Marketing
This includes law firm search engine optimization (SEO) to improve a law firm's visibility online, content marketing to establish thought leadership, and email marketing to nurture leads.
Content Creation
Producing valuable content like blog posts, white papers, and e-books that answer common legal questions or provide insights into the law, establishing the firm's expertise.
Social Media Marketing
Utilizing platforms like LinkedIn, X (formally known as Twitter), and Facebook to engage with the community, share content, and promote the law firm's services.
This can range from traditional methods like TV and print ads to digital strategies such as law firm pay-per-click (PPC) campaigns and social media ads.
Public Relations
Building relationships with the media to secure coverage that can increase a firm's visibility and credibility.
Brand Development
Creating a strong brand identity, including a firm logo, a professional website, and marketing materials that communicate the firm's unique selling propositions.
Client Relationship Management (CRM)
Using software and systems to manage interactions with current and potential clients, ensuring they are engaged and satisfied.
Networking and Referrals
Attending industry events, joining professional associations, and maintaining relationships with other lawyers for potential client referrals.
Local Marketing
Engaging in community events and local sponsorships to build a strong local presence and reputation.
Reviews and Testimonials
Encouraging satisfied clients to leave positive reviews on platforms like Google, Yelp, and legal-specific directories to build trust with potential clients.
Effective marketing for law firms is not just about reaching a wide audience but about reaching the right audience with the right message at the right time. It's a strategic effort to match a law firm's strengths with the needs of clients who can benefit most from those services.
Why Lawyer Marketing is Important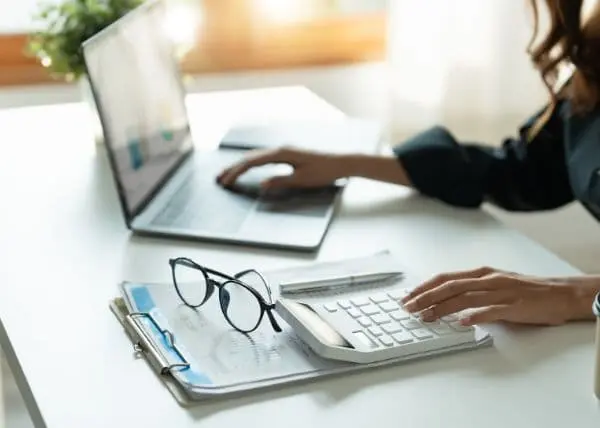 Marketing for law firms is crucial for several reasons, all of which revolve around the central goal of building a successful, sustainable practice. Here's why lawyer marketing is important:
Visibility in a Competitive Market
The legal field is highly competitive, with numerous firms vying for attention. Effective marketing helps a law firm stand out, gain visibility, and attract clients in this crowded space.
Client Acquisition and Retention
Through targeted marketing strategies, lawyers can not only attract new clients but also keep existing ones engaged, fostering repeat business and long-term loyalty.
Building Brand Recognition
Strong marketing establishes a firm's brand, making it more recognizable and reputable. A well-known brand can become synonymous with certain legal services, which helps in client recall and referral.
Educating Potential Clients
Marketing provides a platform for lawyers to share valuable information, helping potential clients understand their legal issues and options. This positions the lawyer as a knowledgeable and trustworthy advisor.
Digital Footprint
With more people seeking legal advice online, a robust digital marketing strategy ensures a lawyer or firm remains relevant and accessible where potential clients are most likely to look for legal services.
Market Adaptation
As the market changes, so do the opportunities and challenges in acquiring clients. Marketing allows law firms to adapt to these changes, embracing new technologies and trends that can lead to new client acquisition channels.
Enhanced Credibility
Professional marketing efforts can enhance the perceived credibility of a law firm. High-quality content, a professional website, and well-managed social media profiles all contribute to a firm's image as a credible and authoritative entity.
Referral Networks
Marketing, especially through social media and networking, can help lawyers build and maintain referral networks, which are a significant source of new business for many firms.
Revenue Growth
At its core, marketing drives business growth. By bringing in new clients and retaining current ones, effective marketing strategies directly contribute to a firm's bottom line.
Differentiation
Marketing allows lawyers to highlight their unique selling propositions—what sets them apart from others in terms of expertise, experience, service quality, or niche specialties.
Educational Outreach
Through seminars, webinars, and informational resources, lawyer marketing can serve an educational role, helping to demystify the law and inform the public about their rights and the legal process.
Measurable Results
Digital marketing provides measurable metrics that can help firms understand client behavior, refine their marketing strategies, and improve their return on investment (ROI).
Ultimately, lawyer marketing is not just about selling services; it's about creating meaningful connections with individuals and businesses in need of legal assistance and guiding them through the complexities of the legal system with clarity and confidence.
---
Our Services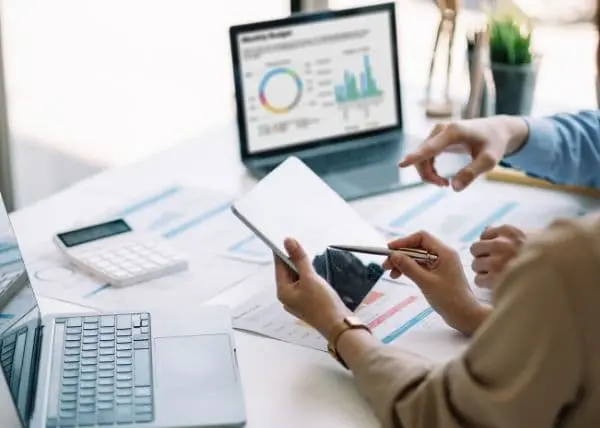 At Best Law Marketing, we offer a comprehensive range of digital marketing services tailored to the unique needs of the legal industry. Our expert team ensures that your firm not only gets noticed but also resonates with the clients you aim to serve. Here's how we can help you:
Our SEO strategies are designed to increase your firm's online visibility and draw more traffic to your website. By optimizing your content with relevant keywords, building quality backlinks, and ensuring your website's structure is search-engine friendly, we aim to get you to the top of search results.
With our PPC services, we create targeted ad campaigns that put your firm in front of potential clients when they're most in need of your services. Our data-driven approach ensures that every dollar spent maximizes your return on investment.
Social Media Management
Social media is a powerful tool for lawyers to engage with their community and build their brand. We manage your presence across platforms, curating content that fosters trust and showcases your expertise.
From informative blog posts to in-depth articles and newsletters, our content marketing services aim to position your firm as a thought leader in your field. Our content not only educates your audience but also drives organic search traffic and conversions.
Website Design and Development
Your website is the digital front door to your firm. We design and develop professional, user-friendly, and mobile-responsive websites that reflect your firm's brand and make a strong first impression.
Online Reputation Management
We help you maintain a positive online presence, manage reviews and testimonials, and address any negative feedback in a professional manner. Your reputation is your most valuable asset, and we protect it.
Keep in touch with clients and prospects through effective email marketing campaigns. We craft personalized communications designed to inform your audience and encourage engagement with your firm.
Video Marketing
Videos can be a compelling way to convey your firm's message. We produce high-quality video content that can explain complex legal concepts simply and effectively, making your services more accessible.
Analytics and Reporting
With our comprehensive analytics and reporting services, you'll always know how your marketing campaigns are performing. We provide regular, transparent reports and insights to help you make informed decisions.
We ensure that your firm is listed and accurately represented in all relevant legal directories, enhancing your visibility and credibility among those seeking legal services.
Branding Services
We help you define and develop a strong brand that communicates your values, strengths, and the unique benefits of choosing your firm.
At Best Law Marketing, we are dedicated to providing innovative marketing solutions that drive growth and success for your law firm. Contact us today to learn more about how we can assist you in achieving your marketing goals.
---
Why Choose Best Law Marketing?
Choosing Best Law Marketing for your law firm's marketing needs provides numerous advantages that can set your practice apart in a competitive market. Here's why Best Law Marketing stands out:
Industry Expertise
We specialize in the legal sector, understanding both its nuances and regulatory boundaries, ensuring that all law firm marketing efforts are compliant and effective.
Customized Strategies
Best Law Marketing believes in a tailored approach, recognizing that each law firm has unique strengths and challenges. We craft personalized marketing for law firm plans that align with your specific law firm marketing goals.
Comprehensive Services
From SEO to social media management, and from content creation to PPC advertising, we offer a full suite of marketing for law firms services, enabling a cohesive and integrated approach to promote your firm.
Proven Results
We pride ourselves on a track record of success, with case studies and testimonials from law firms that have seen tangible growth and ROI from our marketing efforts.
Advanced Analytics
Utilizing the latest tools and technologies, we provide detailed analytics to track the performance of your campaigns, giving you clear insights into what works and what can be improved.
Client-Centric Approach
At Best Law Marketing, we put our clients first, ensuring that we're always working towards your best interest and are accessible for your questions and concerns.
Innovative Techniques
We stay ahead of the curve, employing the latest marketing trends and techniques to ensure that your firm remains competitive in a rapidly evolving digital landscape.
Content Excellence
Our team of skilled writers and marketers create high-quality, engaging content that resonates with your target audience and establishes your firm's thought leadership.
Ethical Marketing
We adhere to ethical marketing practices, respecting the sensitive nature of legal services and prioritizing integrity in all of our campaigns and strategies.
Collaborative Process
We work closely with your firm, encouraging feedback and collaboration to ensure that the marketing strategies reflect your firm's ethos and vision.
Transparent Reporting
With Best Law Marketing, you'll never be in the dark about where your money is going. We believe in transparent reporting and accountability for all marketing activities.
Long-Term Partnerships
Our goal is to build long-lasting relationships with our clients. We're not just a service provider; we're a partner invested in your long-term success.
Choosing Best Law Marketing means opting for a partner that is as committed to growing your practice as you are. Let us help you navigate the digital landscape and build a powerful online presence that drives your firm's growth.
Ready to Transform Your Law Firm's Marketing?
With Best Law Marketing, your firm will not just be found; it will stand out. Let's build your success story. Contact us today and take the first step towards a thriving practice.
---
Lawyer Marketing FAQs
How can SEO benefit my law firm?
SEO helps your law firm's website rank higher in search engine results, making it more likely that potential clients will find you when searching for legal assistance. Effective SEO leads to increased visibility, website traffic, and, ultimately, more client inquiries.
What social media platforms should my law firm be on?
The choice of social media platforms can vary based on where your potential clients spend their time. Typically, LinkedIn, X, and Facebook are essential for law firms, but platforms like Instagram and YouTube can also be beneficial depending on your marketing strategy.
How does PPC work for lawyers?
PPC, or pay-per-click, is an advertising model where you pay a fee each time someone clicks on your ads. For lawyers, PPC can target specific legal queries, allowing you to appear at the top of search results for people actively seeking legal services.
Can Best Law Marketing help with website design?
Yes, we specialize in creating professional, responsive websites for law firms that are optimized for both user experience and search engines, ensuring that your firm makes a great first impression online.
Is content marketing effective for law firms?
Absolutely. Content marketing helps establish your firm as an industry leader, improves SEO, and provides valuable information that can convert readers into clients.
How often should I update my law firm's website content?
Regular updates are essential for keeping your website fresh and improving SEO rankings. We recommend updating your content at least once a month, but more frequently if possible.
How do I measure the success of my law firm's marketing efforts?
Success can be measured using various metrics such as website traffic, lead generation, conversion rates, and overall ROI. Best Law Marketing provides detailed analytics and reporting to track these metrics.
How long does it take to see results from lawyer marketing?
The timeline can vary depending on the strategies implemented. Some, like PPC, can yield immediate results, while others, like SEO and content marketing, may take several months to build momentum.
Is it necessary to have a blog on my law firm's website?
A blog is a powerful tool for sharing knowledge, showcasing expertise, and improving SEO. While not strictly necessary, it is highly recommended as part of a comprehensive digital marketing strategy.
How can I manage my law firm's online reputation?
Online reputation management involves monitoring your firm's presence online, responding to reviews and feedback, and engaging with clients through various digital channels. Best Law Marketing offers services to help manage and improve your online reputation.
How does video marketing benefit lawyers?
Video marketing can bring a human touch to your legal services, making complex law topics more accessible. It can increase engagement, improve client understanding of your services, and lead to higher conversion rates.
What is online reputation management and why is it important for my firm?
Online reputation management involves controlling the online conversation about your firm. It's important because it ensures that the public view of your law firm is favorable, which can influence potential clients' decisions to choose your services.
Can lawyer marketing help with client retention?
Yes, effective lawyer marketing isn't just about attracting new clients; it's also about keeping them. Through consistent communication, like email newsletters and social media engagement, you can stay top-of-mind with former clients who may need legal services again or refer others to your firm.
What kind of content should my law firm publish?
Your law firm should publish content that is both informative and relevant to your practice areas. This can include blog posts on recent legal changes, guides on common legal issues, case studies, and Q&A sessions on topics of interest to your potential clients.
How can I ensure my marketing complies with legal advertising regulations?
Compliance is crucial in legal marketing. Best Law Marketing is familiar with the advertising rules of professional conduct for lawyers and can help ensure that your marketing efforts comply with all ethical and legal standards.
What are legal directories, and why should my firm be listed in them?
Legal directories are online listings that provide contact information and credentials for lawyers and law firms. Being listed in these directories can improve your firm's visibility, reinforce its reputation, and often lead to direct inquiries from potential clients.
Can Best Law Marketing handle marketing for all types of law firms?
Yes, we cater to solo practitioners, small firms, and large legal entities across various practice areas. Our customized marketing strategies are designed to meet the specific needs and goals of each type of practice.
How do I get started with Best Law Marketing?
Getting started is easy. Simply [Contact Us] for a free consultation. We'll discuss your firm's goals, review your current marketing strategies, and provide recommendations on how to improve and get the results you want.
How important are mobile devices in lawyer marketing?
With the increasing use of smartphones, mobile devices are essential to consider in your marketing strategy. Your website and content must be mobile-friendly to ensure you are accessible to clients on any device.
Does Best Law Marketing offer any training for our in-house marketing staff?
Yes, we offer workshops and training sessions to bring your in-house team up to speed with the latest marketing trends and techniques specific to the legal industry.
How does Best Law Marketing stay up-to-date with the latest digital marketing trends?
Our team is committed to continuous learning and professional development. We stay current with the latest digital marketing trends by attending industry conferences, participating in webinars, and maintaining certifications in digital marketing platforms.