SEO for Family Law Lawyers
Family law is among the most competitive niches of law firm SEO. Key terms for family law – such as "divorce lawyer" and "family law attorney" – see about 84 thousand searches a month nationally. The best family law firms utilize SEO for law firms as part of their law firm advertising.
Being visible for these – and other family law and divorce keywords – is tough. Depending on the competition within your local market, there are potentially scores or even hundreds of divorce lawyers vying for those top spots in the local pack and in organic search results.
If potential clients don't see your website in the local pack or in the organic results, they're not going to contact you for help. In turn, you're not going to be able to do what you set out to do: help people navigate legal issues during the most overwhelming and emotionally draining time in their lives.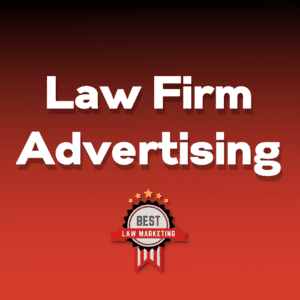 SEO for family law isn't one-size-fits-all proposition. A marketing strategy that works for one family law practice might not necessarily work for another – and that's why we focus our services for each and every client.
Our SEO specialists understand the nuances that drive success for local search including:
Claiming and optimizing your GMB profile(s)
Build links to your website from established and locally-relevant sites – like legal directories and local directories
Develop relevant content that speaks directly to clients in your market and drives engagement while highlighting your presence as a local family law attorney.
To fully benefit using SEO for family law to your advantage, you may find it helpful to use the services of a local SEO company that can effectively market your law firm. Local SEO professionals can help you strategize the questions that matter for people seeking family law services online.
SEO for Personal Injury Lawyers
Statistics show that over 16,000 personal injury cases get to the courtroom every year. As impressive as that number is, it pales in comparison to the actual number of people who search each year for personal injury lawyers to represent them.
When you own a personal injury law firm, you want to attract as many of those potential clients as possible to it. You want people in need of quality personal injury representation to know that your law firm is available and ready to assist them.
With that, you need to use SEO for personal injury lawyers to your advantage. SEO for personal injury lawyers offers a solid way to gauge how your law firm is performing each year among your competition and how popular it is with people who have personal injury cases that they want to take to court and win.
To start using SEO for personal injury lawyers to your advantage, you may find it helpful to use the services of a local SEO agency that can effectively market your law firm and create a seamless, engaging website for it. Your SEO professionals can help you anticipate what questions victims might have and what kinds of legal services they may search for online. You can ensure your law firm and its website are out in front of your targeted audience and as visible as possible to them.
A local SEO firm can also design a website that offers all of the most engaging and relevant features needed to achieve a high local search engine ranking. These elements include:
An engaging website design
Onsite SEO
Relevant keywords and keyword phrases
High-value backlinks
Negative SEO cleanup
Your local SEO professionals can also gauge how your website is performing among your local competition and adjust the tactics used to ensure you beat out other law firms in search engine rankings.
Local SEO services can also include using resources like Google My Business and Google Local Pack to your law firm's advantage. You can make sure your firm's key details, such as its phone number and address, are updated and accurate and that its location on Google Maps is correct so people can find it easily.
SEO for Bankruptcy Lawyers
Search engine optimization can significantly benefit lawyers who practice bankruptcy law. In fact, bankruptcy law is considered to be one of the more competitive and fast-paced legal specialties. When you want to make your law firm as appealing and popular as possible with local searchers, you need to know how to garner their attention and get them to choose your law firm over those of your local competition. Law firm advertising can help you grow your law firm.
To start, SEO for bankruptcy lawyers should involve creating content-rich pages on your law firm's website that will draw people to them and encourage them to sign up for services from you. This content can go beyond simply explaining what chapters of bankruptcy they can file.
It can also include pages that go into detail about bankruptcy filing aspects like a means test or qualifying for a Chapter 7. This information can be highly relevant to local searchers and convince them to sign up for legal marketing services from you rather than your competition.
Another important detail to think about when utilizing SEO for bankruptcy lawyers involves how accessible your website is for users. You want local searchers to be able to access your website via mobile devices just as readily as they can from a desktop or laptop computer.
You also want to establish authenticity and trust with local searchers by using professional photos and videos on your website. You should set the fonts on your website to those that are easiest for people to read and also ensure your website loads quickly and readily.
Finally, you want to design your website in a logical and user-friendly manner so people can navigate it quickly and effectively. You should clearly denote the menu for the website, for example, and provide easy-to-find links for them to click on and find other areas of your website. This easy navigation can be vital for encouraging a high conversion rate on your law firm's website, which in turn can translate into a high ranking when people use local search engines to find bankruptcy services in your area.
SEO for DUI Lawyers
When people search for attorneys on Google or Bing, close to 75 percent of them will only consider those law firms and attorneys that are listed on the first page of their search engine results. Fewer than five percent actually look on the second page or beyond of the results and consider clicking on a page that is listed beyond the first page.
With that, if you are one of the highest performing DUI attorneys in your area but have a website that is ranked on the second page or beyond on search engine results, you could be losing out on serious business to your competition. It does not matter that the attorneys on the first page of results lack your legal skills or knowledge. They may still get more business than you because their websites are listed on the first page on Google and Bing.
To get your website on the first page of results and ensure local searchers are well aware of your law firm and legal prowess, you need to use SEO for DUI lawyers. SEO for DUI lawyers can ensure that you get your law firm's website listed in the first two or three rankings on the first page of a search engine and capture the attention of people looking for competent local DUI representation.
Part of upping your SEO for DUI lawyers game involves using analytic and research information that is readily available to you. In fact, you can create a Google account and download resources like Google Analytics and Google Search Console to find out exactly how well your website is performing among its local competitors. Once you have those resources downloaded and available to you, you can figure out what SEO strategies you need to use to get your website to rank higher.
You can also benefit from enlisting the services of an experienced local SEO agency as part of your overall law firm advertising, to design a high-quality website that will rank well among your competitors for you. A local SEO firm can determine what keywords and keyword phrases you need to use in your website content. It can also create an engaging and performance-driven website that contains relevant links, engaging visuals, and customer testimonials that will encourage higher conversion rates and get your website ranked higher locally.