In the digital era, it's a universal truth that an online presence is a requisite for success in virtually every industry. For law firms, digital marketing is even more crucial because it's not just about attracting clients, but also about establishing credibility and authority in your legal field. One essential but often overlooked strategy in the law firm's digital marketing arsenal is citation building. Our latest article will answer the question, What are citations?" and give helpful tips on using citiations as part of your law firms SEO strategy.
What are Citations?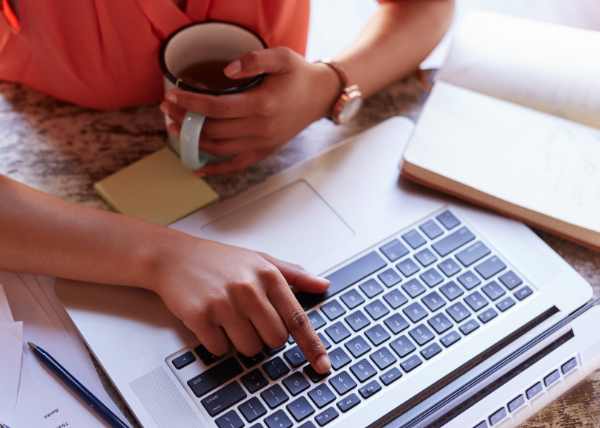 Citations are online references to your law firm that prominently display your business name, address, and phone number (commonly referred to as "NAP"). In the context of digital marketing, a citation doesn't necessarily need to include a link to your website. Think of it as a digital footprint or signpost that tells people (and search engines) where your business is located and how to contact you.
Why Are Citations Important?
Citations are important because they provide valuable information to users about a business, helping them find and contact that business easily. They also play a critical role in local SEO strategies.
Search engines like Google use these citations to determine the authenticity and credibility of a business. A consistent presence of a business's NAP across various reputable platforms often results in better search rankings, especially for local search queries.
What is Citation Building?
Citation building, therefore, is the process of ensuring your law firm is correctly and consistently listed on various online platforms and directories such as Google My Business, Yelp, Yellow Pages, and other local or industry-specific directories. This activity helps increase the visibility and accessibility of your firm online.
Benefits of Citation Building on Your Law Firm
As a law firm, you understand the importance of building a strong reputation and attracting clients. But have you considered the benefits of citation building? It may be the missing piece in your marketing strategy that can take your firm to the next level.
Improves Local SEO
Citations play a crucial role in local search engine optimization (SEO) strategies. Consistent and accurate citations signal to search engines like Google that your law firm is legitimate and well-established. This can positively influence your local ranking, making your firm appear in local search queries more often.
Boosts Online Visibility
Citation building increases your online visibility by putting your firm's name on multiple platforms. It increases the chances that potential clients will come across your law firm when searching for legal services in your area.
Enhances Your Firm's Reputation
Directories where citations appear often allow reviews. A law firm with numerous positive reviews can significantly boost its online reputation, which can help attract more clients.
Generates Traffic and Leads
By placing your law firm's contact details on various platforms, you're creating multiple avenues for potential clients to reach out to you, thereby driving more traffic to your site and generating more leads.
Best Practices for Citation Building
To effectively leverage citation building for your law firm, here are some best practices:
Ensure NAP Consistency
Make sure your firm's name, address, and phone number are the same across all platforms. Inconsistencies can confuse both potential clients and search engines.
Focus on Relevant Directories
Not all directories are created equal. Start with general ones like Google My Business and Yelp, then look for directories that are specific to your local area or legal specialty.
Monitor Your Citations
Regularly check your citations to ensure they are accurate and up-to-date. Also, be on the lookout for new directories or platforms where you can list your law firm.
Respond to Reviews
Engage with clients who leave reviews. Thank them for positive feedback, and address any negative comments in a professional manner.
Use a Citation Building Service
For law firms without the time to manage this, consider hiring a citation building service. These companies specialize in creating, updating, and monitoring your citations, taking the load off your shoulders.
Best Citations for Law Firms
The concept of citations in SEO is universal across all industries, but some directories and websites are particularly relevant to law firms due to their legal focus or higher usage rate among those seeking legal advice. Here are some of the best citation sites for law firms:
Google My Business
As the most used search engine worldwide, having a well-optimized Google My Business listing is critical for any law firm. It's the first point of reference for many users and affects how your firm appears in search and maps results.
Avvo
Avvo is one of the most popular legal directories. It allows potential clients to search for lawyers by legal issue or location and provides a great platform for lawyers to answer user questions, thereby building credibility.
FindLaw
A free online directory for law firms, FindLaw offers a robust platform to showcase your legal services and get discovered by potential clients.
Justia
Justia is an all-in-one legal resource for consumers and attorneys. Being listed on Justia can enhance your firm's visibility and provide opportunities to post legal guides and interact with potential clients.
Martindale-Hubbell
This directory is renowned for its lawyer ratings and peer reviews, helping users find and connect with top-rated lawyers.
Yelp
Although not specific to the legal industry, Yelp has a significant user base and can help your firm gather client reviews that boost your online reputation.
LinkedIn
With its professional focus, LinkedIn is an excellent platform for law firms to establish industry connections, share thought leadership, and be discovered by potential clients.
Lawyers.com
Owned by Martindale-Hubbell, Lawyers.com provides a robust directory service specifically designed to connect potential clients with reputable lawyers.
Super Lawyers
Super Lawyers is a rating service of outstanding lawyers who have attained a high-degree of peer recognition and professional achievement.
Nolo
Known for its extensive free legal advice, Nolo also offers a comprehensive lawyer directory.
Best Lawyers
Best Lawyers lists lawyers and firms from over 75 countries, offering a significant visibility boost on a global scale.
Contact Best Law Today
Citation building is a potent tool for law firms to improve their local SEO, enhance online visibility, build a positive reputation, and generate more leads. So, whether you're a small practice looking to grow or an established firm aiming to maintain your competitive edge, effective citation building is a strategy you shouldn't overlook. Contact Best Law Marketing to get a hold of your citation strategy.
FAQs
What is a local citation?
A local citation, in SEO terms, is an online mention of a local business's name, address, and phone number (NAP). These citations can appear on local business directories, websites, social platforms, or apps and are a key factor in improving local search engine rankings.
Why are local citations important?
Local citations help search engines verify the existence, legitimacy, and reliability of a business. They can positively impact local search engine rankings, boost online visibility, enhance business reputation through reviews, and guide potential customers to a business.
What are the key elements of a local citation?
The core components of a local citation are a business's name, address, and phone number (NAP). Other elements may include business category, hours of operation, driving directions, business description, images, videos, payment forms accepted, geo-coordinates, reviews, owner responses, and more.
How do local citations impact SEO?
Local citations significantly impact local SEO because they help search engines understand more about a business. Consistent and accurate citations can improve a business's local ranking on search engines, making it easier for local customers to find the business online.
How can I build local citations for my business?
Building local citations involves identifying relevant directories, websites, or platforms, and creating a listing for your business. The key is to ensure that your business's NAP is consistent across all citations. You can also claim existing listings, update any incorrect information, and regularly monitor your listings to ensure their accuracy.
How can I manage my local citations?
Managing local citations involves regularly checking your listings for accuracy, updating any changes in your business's information, responding to reviews, and looking for new citation opportunities. Several online tools and services can help manage and monitor your local citations.
What is a citation audit?
A citation audit is a process of checking all the existing citations for your business to ensure they are accurate, complete, and consistent. It typically involves checking your NAP information, but it can also include checking other information like your business hours, website URL, and business description. The audit will help identify any errors or inconsistencies that need to be corrected.
Do all local citations provide a link back to my website?
No, not all citations include a link back to your website. The primary focus of a citation is to provide accurate NAP information about your business. However, some citations, especially those on business directories or social media platforms, may include a link to your website, which can contribute to your overall SEO strategy.