In the dynamic and highly competitive world of Search Engine Optimization (SEO), staying ahead means constantly seeking new strategies that push your online presence to the forefront. One oft-overlooked method for amplifying your SEO efforts is through the effective use of citations.
What Are Citations?
In the context of SEO, a citation is any mention of your business online, even if there is no link involved. It typically includes the name, address, and phone number of your business - also known as NAP. Citations can appear on business directories, social media platforms, apps, websites, and other places on the internet. They are a crucial component of the ranking algorithms in Google and Bing and can significantly enhance your local SEO efforts.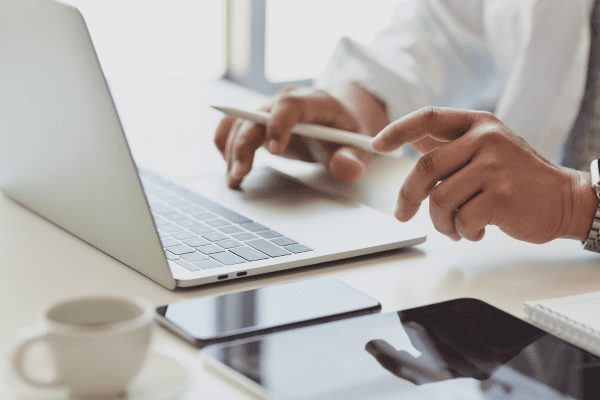 What is SEO?
SEO stands for Search Engine Optimization. It is the process of optimizing a website or online content to increase its visibility and ranking on search engine results pages (SERPs). This is achieved through various techniques such as keyword research, on-page optimization, link building, and content creation, among others. The goal of SEO is to drive more relevant organic traffic to a website, resulting in increased visibility, engagement, and conversions.
Importance of Citations in SEO
Citations play a significant role in local SEO and can influence your search engine rankings in several ways.
Improves Local Rankings
Citations validate that your business is part of a community. It's nearly impossible for a business to fake membership in a chamber of commerce or a city or county business index, or to be mentioned in a popular local blog or major media outlet. Therefore, citations and links from these types of websites can dramatically improve your local search engine rankings.
Boosts Organic Rankings
Beyond the local impact, a robust citation profile also boosts your organic rankings. This is because search engines like Google gather data from numerous different sources and if your business information is consistent and widespread, your organic rankings benefit.
Improves Reputation
Citations also have the potential to improve or harm your business reputation. Positive reviews and mentions across different sites can boost your brand's image, while negative ones can do the opposite. It's crucial to manage and respond to your citations effectively to maintain a positive reputation.
Key Considerations for Effective Citations
While the potential benefits are clear, effective citation management requires a careful approach. Here are some critical considerations to help you get started:
Consistency is King
Consistency of your NAP information across the web is crucial. Inconsistent data can confuse search engines and potential customers, thereby damaging your SEO efforts. Ensure that your business name, address, and phone number remain consistent across all platforms.
Quality Over Quantity
Not all citations are created equal. While it's important to have your business listed in as many places as possible, you should prioritize getting listed on high-quality, reputable websites. This will have a much greater impact on your rankings than a large number of listings on low-quality directories.
Active Management
Citations aren't a set-it-and-forget-it type of thing. They require regular monitoring and management. This includes updating your listings when your business information changes, responding to reviews and comments, and regularly checking for new citation opportunities.
Leverage Local
Citations from local websites and directories have a greater impact on local SEO than those from non-local or generic directories. Therefore, seek out opportunities to get listed on local chamber of commerce websites, local business directories, and other local resources.
The Best Citations for Your Law Firm
In the field of law, being visible and accessible online is paramount to your firm's success. Among the several techniques used to boost your law firm's online visibility, citations play a critical role. A citation is a mention of your law firm's name, address, and phone number (NAP) on different online platforms, and they can be classified into different types based on their source and influence. Here are some key categories:
1. General Business Directories
These are directories that list businesses across various industries and niches. They are a must-have for any business, including law firms. Here are a few:
Google My Business: A significant platform that directly impacts your appearance in local search results and Google Maps.
Apple Maps: It's essential to add your business to Apple Maps, as it is one of the most commonly used navigation apps by Apple users.
Bing Places: Bing's equivalent to Google My Business, another tool to increase your visibility on a commonly used search engine.
Yelp: A popular platform for consumers to find and review businesses.
2. Legal-Specific Directories
These directories are specific to the legal industry and are often more impactful for a law firm's online visibility. Potential clients frequently visit these directories when seeking legal advice or representation.
Avvo: One of the largest legal directories, Avvo offers a platform for clients to review attorneys.
Justia: An extensive legal resource site that hosts professional profiles for attorneys and law firms.
FindLaw: A free directory that provides profiles for law firms across the country.
Martindale-Hubbell: An esteemed legal directory, it also provides peer and client reviews for law firms.
Lawyers.com: Another prominent legal directory with a feature for client reviews.
Super Lawyers: A directory of attorneys recognized by their peers for their high degree of professional achievement.
3. Local Business Directories
Local directories are often city or region-specific. Being listed in these can significantly boost local SEO efforts.
Local Chamber of Commerce Websites: Many local Chambers of Commerce have online directories of their members.
City or County Business Directories: Depending on your area, there might be city or county-level business directories where you can list your firm.
4. Social Media Platforms
Though not often categorized as citation sources, social media platforms can act as effective citation sources, particularly in promoting your brand and interacting with potential clients.
LinkedIn: For law firms, having an up-to-date LinkedIn profile is crucial. It can help you network with other professionals and showcase your firm's achievements.
Facebook: A Facebook business page allows your firm to share updates, interact with clients, and gather client testimonials.
Different types of citations contribute to the overall online visibility and credibility of your law firm. Each has a unique role to play in your local SEO strategy. Remember, the key to maximizing the impact of these citations lies in maintaining consistency of your NAP information across all platforms and regularly monitoring and updating these listings.
Contact Best Law Marketing Today
While citations are often overlooked in the context of SEO strategies, they hold the potential to significantly influence your search engine rankings and overall online visibility. By prioritizing consistency, quality, active management, and local listings, you can harness the power of citations to give your SEO efforts a considerable boost.