In today's digital age, having a strong online presence is crucial for businesses across all industries, including law firms. With potential clients increasingly turning to search engines to find legal services, it has become imperative for law firms to optimize their websites for search engines through a process known as Law Firm SEO (Search Engine Optimization). This blog post will explore what law firm SEO entails and why it is essential for the success of legal practices in the online landscape.
What is Law Firm SEO?
Law firm SEO encompasses a range of strategies and techniques aimed at improving a law firm's visibility in search engine results pages (SERPs). The goal is to increase organic (non-paid) traffic to the law firm's website by ranking higher in search engine rankings when potential clients search for relevant keywords and phrases.
Key Components of Law Firm SEO
Search engine optimization (SEO) is a powerful tool that can help law firms improve their online visibility and attract more clients. However, SEO for law firms is not a one-size-fits-all approach. There are specific components that need to be addressed to ensure that the firm's SEO strategy is effective.
Keyword Research
Law firm SEO begins with in-depth keyword research. Identifying the specific keywords and phrases potential clients are likely to use when searching for legal services allows law firms to optimize their website's content accordingly. These keywords can be related to:
practice areas
geographic location
or specific legal services.
On-Page SEO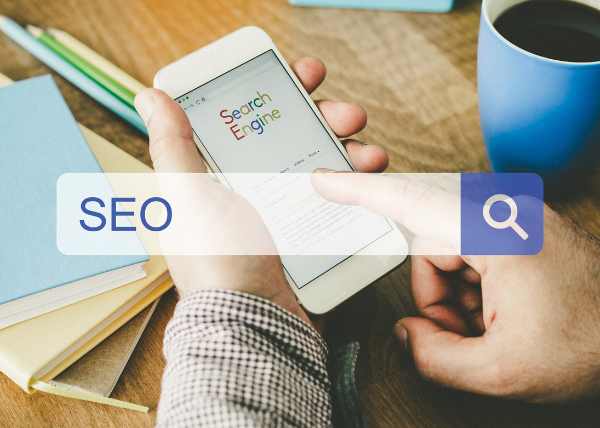 On-page SEO  involves optimizing various elements within a law firm's website, including:
page titles
meta descriptions
URL structures
headers
and content.
By strategically incorporating targeted keywords into these elements, law firms can increase their visibility and relevance to search engines.
High-Quality Content
Content plays a pivotal role in law firm SEO. Creating informative, engaging, and relevant content not only attracts potential clients but also establishes the law firm as an authoritative resource in their practice areas. Blog posts, articles, case studies, FAQs, and legal guides are examples of valuable content that can enhance a law firm's SEO efforts.
Link Building
Building a strong network of high-quality backlinks to a law firm's website is another crucial aspect of law firm SEO. Backlinks from reputable and authoritative websites signal to search engines that the law firm's website is trustworthy and valuable, positively impacting its search engine rankings.
Local SEO
For law firms serving specific geographic areas, local SEO is paramount. Optimizing the website for local search involves creating and optimizing Google My Business listings, obtaining positive online reviews, and ensuring accurate and consistent information across online directories and local listings.
Benefits of Law Firm SEO
Increased Online Visibility: Law firm SEO helps potential clients find your website when they search for relevant legal services, increasing your online visibility and brand exposure.
Targeted Organic Traffic
By optimizing your website for specific keywords and phrases, law firm SEO attracts highly targeted organic traffic, increasing the likelihood of generating qualified leads.
Competitive Advantage
In a saturated legal market, law firm SEO can give your practice a competitive edge. Higher search engine rankings and improved online visibility position your firm as a trusted authority, making it more likely to attract clients.
Cost-Effectiveness
Law firm SEO offers a cost-effective marketing strategy compared to traditional advertising methods. Once optimized, your website can continue attracting organic traffic without additional expenses.
Long-Term Results
While SEO is an ongoing process, the efforts put into law firm SEO can yield long-term results. By consistently optimizing your website, creating valuable content, and building quality backlinks, your online presence and search engine rankings can improve over time.
Contact Best Law Marketing Today
Law firm SEO has become an essential tool for legal practices to thrive in the digital era. By implementing strategic optimization techniques, law firms can increase their online visibility, attract targeted organic traffic, and gain a competitive advantage. In an increasingly competitive landscape, law firm SEO allows legal practices to establish their authority and connect with potential clients effectively. Embracing law firm SEO is a step toward positioning your law firm for success in the digital realm. Contact us today to get started.
3 Tactics For Local Law Firm SEO
Local SEO for law firms continues to rapidly evolve. A few years ago, you could make a huge impact without links. Domain authority did not matter as much as a relevant address and strong on-page optimization.  But that was in the past and law firm SEO has advanced more rapidly than most attorneys realize.
Local SEO is now a game of many moving parts and pieces. There is no single silver bullet ranking factor, instead success is built upon a foundation of multiple key elements including;
Google My Business Signals
Link Signals
Review Signals
Relevance, Recency and Authority
So no longer building 50 local citations alone will help you rank in local search. You need to focus on the core factors that are important today. Here are a 3 key tactics to help you fine tune your Local SEO and get your law firm moving to the top of the map pack.
1. Have A Physical Address In The Target Market
As silly as this sounds, make sure you have a real physical address in the location you want to target. Without a real office address in market, if the business does not exist in that market location, the firm will not exist in the local map pack. You may have the opportunity to appear in the localized organic search results, but you won't rank in the local map pack.
2. Utilize Google My Business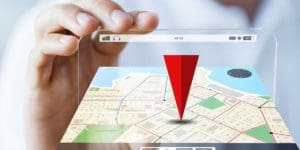 Google My Business (GMB) is where you can tell Google, and your local audience, about your law firm. Google My Business, also referred to as GMB,  is a key authority factor and is under appreciated by many law firms. Start by claiming your business profile or create a new profile if your firm is new or an existing GMB profile doesn't exist. Verification is simple and once verified, you will be able to fill the profile out with as much information as possible.
The key is to think what your prospective clients would like to see here that will entice then to engage with your firm and hire your services. A distinct and useful value proposition that resonates with potential clients must be part of your GMB profile page to maximize effectiveness. The more useful information you add here the better the results you will see. Recency of reviews and information is vital, don't forget to keep the profile fresh and up-to-date.
3.Get More Recent Positive Reviews
Getting more reviews won't help you rank higher, however reviews do play an important role when people are comparing your law firm to your competitors. Recent reviews tend to hold more value to both potential clients and search engines. Instead of bunching up a bunch of reviews, consider a slow, steady and consistent approach to accumulating more reviews. Set an achievable goal, get one or two good reviews a month, every month. Your firm will gradually start to build a trusted portfolio of reviews that displays competency and compassion with previous clients.
These three SEO tactics for law firms is only a foundation just to get you into the game. You can do everything else right with your local law firm SEO, adding local citations, utilizing GMB, and on-page SEO all 100% on point, yet to get into the top positions within competitive locations you have to build some authority and relevance. Relevant being the keyword here – the approach here would involve ensuring you have links from any and all relevant legal sites, and directories.
Local law firm SEO is a slow and steady process. not a one and done event, but is well worth the results. Best Law Marketing is here to help you with your local SEO process, let us help your firm grow.