In an era where virtually every service is at our fingertips, the legal industry has not been left behind. Whether you're a law professional looking for an online platform to increase your visibility or a client searching for legal help, online lawyer directories can serve as a reliable tool to bridge this gap. These directories not only offer a platform for lawyers to market their services but also provide potential clients with a one-stop shop to find a suitable lawyer based on their unique requirements.
What Are Law Firm Directories?
Law Firm Directories are resources that provide listings of lawyers and law firms, typically organized by location, practice area, or other relevant categories. These legal directories can help individuals and businesses find legal representation suited to their specific needs. They're also a great way for legal professionals to connect with potential clients.
Legal Directories usually provide information such as:
Name of the lawyer or law firm
Contact information, including address, phone number, and email
Practice areas
Bar admission details (i.e., in which states or countries the lawyer is licensed to practice)
Professional credentials and education
Years of experience
Peer and client reviews or ratings
The Top Ten Best Lawyer Directories
Let's delve into the top ten best lawyer directories that you need to be aware of.
1. Avvo
Avvo is a well-established legal directory that stands out with its detailed lawyer profiles and client reviews. It has a unique lawyer rating system, giving prospective clients a clear snapshot of the expertise and reputation of a listed lawyer. Avvo also provides a wealth of legal advice and resources, making it a go-to platform for many.
2. FindLaw
As one of the most visited online legal directories, FindLaw offers comprehensive lawyer profiles, client reviews, and a plethora of legal resources. It's a preferred platform for lawyers due to its affiliation with Thomson Reuters, a reputable provider of business information services.
3. Justia
Justia is known for its broad database of lawyers and law firms across the U.S. It provides free legal information, court opinions, and regulations, making it a popular destination for individuals in need of legal guidance.
4. Martindale-Hubbell
Being one of the oldest legal directories, Martindale-Hubbell is respected for its authoritative lawyer ratings. It's Peer Review Ratings and Client Review Ratings help clients make an informed choice. Additionally, this legal directory hosts an extensive legal library and offers networking opportunities for lawyers.
5. Lawyers.com
Lawyers.com, a service of Martindale-Hubbell, offers a straightforward legal directory for users to find a lawyer, legal aid, or legal advice. Lawyers get a chance to showcase their credentials and experience while clients have an opportunity to rate their lawyers.
6. Super Lawyers
Super Lawyers is a reputable directory that lists outstanding lawyers from over 70 practice areas. Lawyers listed here are chosen via a rigorous selection process, which includes peer nominations and independent research, adding a stamp of authenticity.
7. LawTally
LawTally is renowned for connecting clients with highly specialized lawyers in various legal fields. Each lawyer's profile contains detailed information about their practice areas, case histories, fees, and client reviews.
8. Lawyer Legion
This comprehensive online lawyer directory uses an objective ranking system based on board certification as a specialist and membership in specialty bar associations. Lawyer Legion offers a unique platform for specialized lawyers to stand out.
9. Nolo
Nolo has a rich legal directory that provides lawyer listings from a wide array of practice areas across the U.S. It's also known for its extensive collection of free legal articles, eBooks, and forms.
10. LegalMatch
LegalMatch stands out by offering a unique lawyer-client matching service. Clients can post a description of their legal issue, and interested attorneys will respond, providing a straightforward way for clients to compare and find the best lawyer for their needs.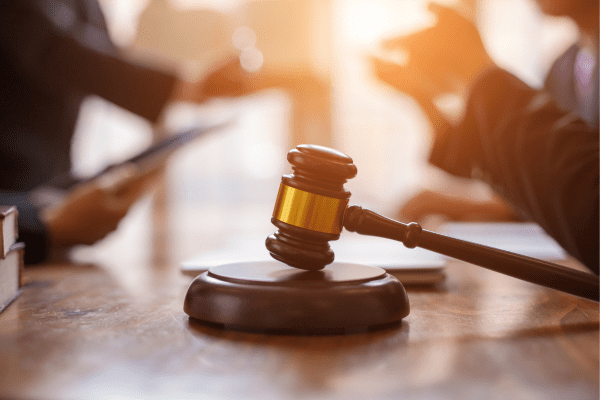 Additional Legal Directories That Are Important for Lawyers
While some directories might be lawyer-specific, there are several other directories that could be useful for lawyers depending on their practice areas, jurisdictions, and clients. Here are some general directories that can be helpful:
Government Directories
Many local, state, and federal government agencies have directories of departments, agencies, and personnel. These directories can be useful when trying to navigate the bureaucracy or when looking for expert witnesses.
Court Directories
These provide contact information for courts and court personnel. These directories can also provide information about judges, including their bios, past decisions, and more.
Business Directories
Websites like LinkedIn, Google My Business, or the local Chamber of Commerce can be beneficial for networking and finding potential clients. They can also be useful when doing business law or when needing to find information about a specific company.
Academic Directories
These might be useful if a lawyer is looking for an expert witness or if they need to find research on a particular legal topic. Directories of universities and research institutions, like the American Association of Universities or the Directory of Research Journals Indexing, could be of use.
Nonprofit Organization Directories
These can be useful for lawyers working in certain areas like environmental law, human rights, etc. These directories can provide a wealth of information about organizations related to the field, their mission, projects, and key people involved.
Legal Aid and Pro Bono Directories
Directories like the National Legal Aid & Defender Association or Pro Bono Net can be useful for lawyers looking to do pro bono work or connect with potential clients who may not be able to afford legal services.
Directories of Forensic Experts
Websites like the Expert Institute or the American Academy of Forensic Sciences have directories of experts in various fields. These can be useful when looking for expert witnesses or consultants.
Law Libraries
Directories of law libraries, such as the American Association of Law Libraries, can be useful when doing in-depth research on a topic.
International Law Directories
Directories like the United Nations or the European Union law resources can be useful for lawyers working in international law.
Don't Forget About Map Directories
Apart from the traditional lawyer directories, there are other online platforms where lawyers can list their services. These platforms, often referred to as Map directories, can provide additional exposure, especially for local searches. Here are a few key ones:
Google My Business
This is one of the most important listings for any business. It directly impacts how your business appears on Google Search and Maps. Be sure to fully fill out your profile and encourage reviews from clients.
Bing Places
This is Microsoft's equivalent of Google My Business. It's also free to list your business here, and it can help you reach a segment of users who prefer using Bing over Google.
Apple Maps
By adding your business to Apple Maps, you can reach millions of iPhone, iPad, and Mac users.
Yelp
While Yelp is more commonly associated with restaurants, it's also a popular platform for legal services. It allows for client reviews and provides a map-based search feature.
Yellow Pages
An online version of the classic phone book, the Yellow Pages directory is still widely used and can help improve your online visibility.
Foursquare
Although Foursquare is typically associated with restaurants and retailers, any business can create a listing and be found by users in their local area.
MapQuest
This is another map-based directory where you can list your business.
Local.com
This directory allows you to list your business and can be beneficial for reaching a local audience.
Tips for Getting the Most Out of Your Law Firms Online Directories
Maximizing your law firm's presence on online directories can be a significant component of your overall marketing strategy. Here are some tips to get the most out of your online directory listings:
Claim and Verify Your Listing
First, you need to claim your listings in order to control the information displayed. This typically involves confirming your contact details and proving that you're an authorized representative of your law firm.
Keep Your Information Updated
Ensure that your contact information, including your address, phone number, and website URL, is accurate across all platforms. Any changes should be updated promptly.
Choose the Right Categories
Be strategic about selecting categories for your practice. The more specific, the better, as this will help potential clients find you when they search for specialized legal help.
Provide a Detailed Description
Use the opportunity to describe your law firm, its history, values, and specific areas of practice. Be sure to incorporate relevant keywords to improve your search engine visibility.
Highlight Specializations and Accomplishments
Use the directory platform to showcase your law firm's achievements, specialized certifications, and high-profile cases. This can make your firm stand out among other listed firms.
Request Reviews
Encourage satisfied clients to leave reviews on these platforms. Positive reviews can significantly impact your firm's online reputation and can influence potential clients' decision-making process.
Respond to Reviews
Be active in responding to reviews, both positive and negative. Thanking clients for positive reviews shows appreciation, and addressing negative reviews professionally shows that you care about client satisfaction.
Use Professional Photos
High-quality, professional photos can make your listing more appealing. This might include headshots, your office building, or your team at work.
Link to Your Website and Social Media
If the directory allows it, add links to your website and social media accounts. This can drive traffic to your platforms where you can provide more in-depth information about your services.
Monitor Your Listings
Regularly check your directory listings for accuracy and to ensure that there are no unauthorized changes.
Online directories are a powerful tool in a law firm's marketing arsenal. If utilized effectively, they can help boost your online presence, improve your local SEO, and ultimately bring in more clients.
Final Thoughts
While this list provides a good starting point, it's crucial to remember that not all attorney directories are created equal. Each has its strengths and unique features. Therefore, lawyers should consider their specific needs, target audience, and marketing goals when choosing the platform to list their services. As for clients, it's always advisable to do thorough research and consider multiple sources before settling on a lawyer. If you need help with lawyer directories contact Best Law today.