3 Tactics For Local Law Firm SEO
Local SEO for law firms continues to rapidly evolve. A few years ago, you could make a huge impact without links. Domain authority did not matter as much as a relevant address and strong on-page optimization.  But that was in the past and law firm SEO has advanced more rapidly than most attorneys realize.
Local SEO is now a game of many moving parts and pieces. There is no single silver bullet ranking factor, instead success is built upon a foundation of multiple key elements including;
Google My Business Signals
Link Signals
Review Signals
Relevance, Recency and Authority
So no longer building 50 local citations alone will help you rank in local search. You need to focus on the core factors that are important today. Here are a 3 key tactics to help you fine tune your Local SEO and get your law firm moving to the top of the map pack.
1. Have A Physical Address In The Target Market
As silly as this sounds, make sure you have a real physical address in the location you want to target. Without a real office address in market, if the business does not exist in that market location, the firm will not exist in the local map pack. You may have the opportunity to appear in the localized organic search results, but you won't rank in the local map pack.
2. Utilize Google My Business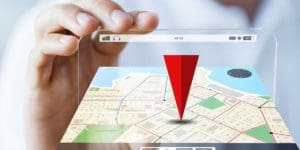 Google My Business (GMB) is where you can tell Google, and your local audience, about your law firm. Google My Business, also referred to as GMB,  is a key authority factor and is under appreciated by many law firms. Start by claiming your business profile or create a new profile if your firm is new or an existing GMB profile doesn't exist. Verification is simple and once verified, you will be able to fill the profile out with as much information as possible.
The key is to think what your prospective clients would like to see here that will entice then to engage with your firm and hire your services. A distinct and useful value proposition that resonates with potential clients must be part of your GMB profile page to maximize effectiveness. The more useful information you add here the better the results you will see. Recency of reviews and information is vital, don't forget to keep the profile fresh and up-to-date.
3.Get More Recent Positive Reviews
Getting more reviews won't help you rank higher, however reviews do play an important role when people are comparing your law firm to your competitors. Recent reviews tend to hold more value to both potential clients and search engines. Instead of bunching up a bunch of reviews, consider a slow, steady and consistent approach to accumulating more reviews. Set an achievable goal, get one or two good reviews a month, every month. Your firm will gradually start to build a trusted portfolio of reviews that displays competency and compassion with previous clients.
These three SEO tactics for law firms is only a foundation just to get you into the game. You can do everything else right with your local law firm SEO, adding local citations, utilizing GMB, and on-page SEO all 100% on point, yet to get into the top positions within competitive locations you have to build some authority and relevance. Relevant being the keyword here – the approach here would involve ensuring you have links from any and all relevant legal sites, and directories.
Local law firm SEO is a slow and steady process. not a one and done event, but is well worth the results. Best Law Marketing is here to help you with your local SEO process, let us help your firm grow.